LaboSafe?

Spin-off of a family business founded in 1878, LaboSafe has inherited a long experience and a tradition of quality. First as a department, then as an independent company, founded in 2010, LaboSafe SA is mainly active in the field of industrial safety with the exclusive representation of GIA-Premix products, the Scandinavian leader in emergency showers, as well as first aid eyewash, EyeSpray.
Furthermore, based on a long experience in this field, a solid network of partners and skills, LaboSafe designs and installs water treatment systems - drinking water, waste water, process water and industrial water. In particular, we have developed, during pilot tests, a particularly effective process for the treatment of micropollutants, MICROZON ®, and continue to offer advice in this area.
Our fields of activity
Water treatment and safety in an industrial environment are part of the same vocation: Ensuring both the safety of the environment and of people. This is how these two departments, with a long common experience and their synergies, were at the origin of LaboSafe SA.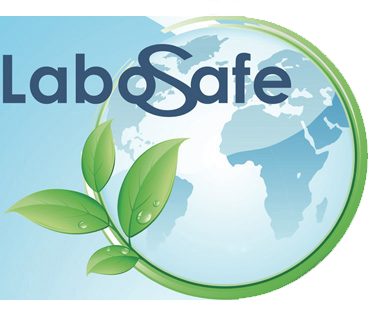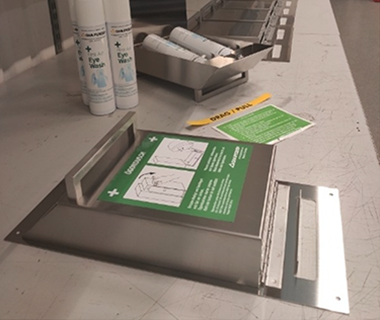 EyeSpray
First-Aid Eyewashes
EyeSpray eyewashes, a revolutionary, patented system, provide effective, simple and safe eye protection anywhere, very quickly, especially when no connection to the water network is possible. Experience has shown that the first seconds count to avoid sometimes irreversible consequences. EyeSpray can be installed in the immediate vicinity of dangers.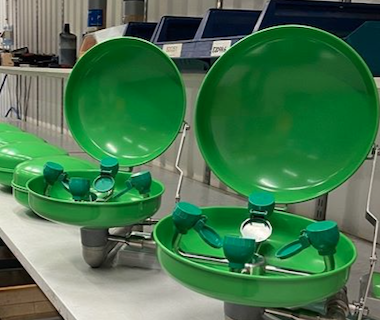 GIA-Premix
Complete Range of Emergency Showers
GIA emergency showers, leader in this field on the Scandinavian market, designed and manufactured in Sweden, are representative of the recognized quality of Swedish products and the importance given in this country to safety.
Whether it is eye, body or combined showers, freeze-safe systems or designed for laboratories, the GIA-Premix range offers all solutions..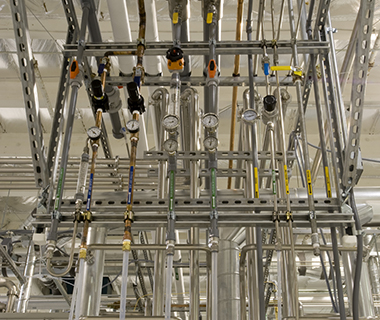 Water Treatment
Consulting, design and production
For many years, the group of companies from which LaboSafe SA originated has been active in the water sector, offering its customers water treatment solutions – treatment of drinking, food, industrial and industrial water. wastewater – by techniques using UV , ozone and filtration. This experience allows LaboSafe to continue to provide its loyal customers with the benefit of its expertise and know-how.

DOCUMENTS
Although we are happy to advise you and answer your questions, you can also download very useful information and documents from the list below: